---
PPC Advertising is one of the most efficient and fastest ways to be ranked in search engines. As it name suggests, Pay per Click is rather a paid method to get ranked on first page of Bing, Google or Yahoo.
Unlike crawling your website to these search engines through your unique content with PPC you will get any website ranked on the first page only in a matter of minutes. And in this discussion I will teach you how to make money with pay per click.
How can you fully optimize the use of PPC?
PPC especially in Bing is often used in direct linking which we will discuss a more thoroughly on the following days. But there will be couple of things that you need to know before using a PPC ads so to avoid wasting your clicks thus to avoid wasting money in the process.
Google as the number one search engine in world is the ideal place to run your ads. However Google adwords is rather costly and expensive. When it comes to internet marketing, Bing Ads is the most affiliate friendly. Not only does it allow direct linking, it also offers low budget per click.
There's more..advertising in Bing also means that your ads will also appear on Yahoo search engine, so that's two search engine with your ads on it.
So How Do I start advertising in Bing Ads?
 You need to have a Bing Ads Account: https://advertise.bingads.microsoft.com/
 Follow the on screen guide to create an account.
You will need a Credit Card or Paypal account to verify your
Bing ads Account and also to put some funds into it.
Then you are ready run some ads and earn money!
How to choose keywords to use in My PPC Campaigns

– Keyword should be relevant to the product you are promoting of course.
– Use Google Keyword Planner to your advantage:
In Google Keyword Planner type in a keyword relevant
to your offer
 An entire list of new keyword will populate
 choose keywords which are highly relevant, high search volume (above 100) and low competition
 After refining your Keywords from Keyword Planner make sure to download and save so you can use it for later in setting up Bing ads campaign
-I personally use Jaaxy to look for keywords that have high search volume and low competition. Try searching for keywords using Jaaxy Search Tool above. Check my Jaaxy Review here.
– If your ads' intent is to sell make sure to include buying keywords on your list
-Cheap [keyword]
-buy [keyword]
–[keyword] amazon
– avoid keyword that includes "free" on the phrase for all searching for these keyword have less intention of buying a product.
– free [keyword]
– forex trading free tutorial
– watch [keyword] movie free
– Only use exact match (my personal preference) Or Phrase match (I seldom use only if I am testing a campaign and for not too long keyword phrase) Avoid using Broad match unless you just want pure website traffic (Does This Confuse you? Read on please.)
Why does it Matter What Keyword Match to Use?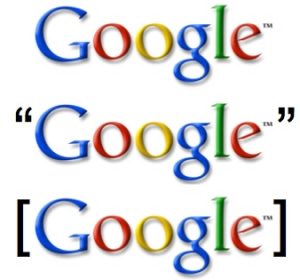 -for instance you have this as your keyword: baby high chair
baby high chair – Broad Match
"baby high chair" – Phrase Match
[baby high chair] – Exact Match
Broad Match
Means if any word of this key phrase is used in a search then all the data with these words will show up in the search result.
Example: an audience type in "cheap swivel chair" in the
search engine then there will be broad match data will appear on the search like office chair, baby rocking chair, office chair.
See how irrelevant it could be when your ads will appear in a search about office chair when what you're really trying to advertise is a baby high chair.
This had me wasting my money for a period of time, so please avoid this costly mistake.
Phrase Match
If someone types in the search term "baby high chair" then the
result will include all data for the main phrase as well as phrases like "cheap baby high chair" and "preloved baby high chair" " baby high chair amazon".
Phrase match is better than Broad Match and I use it only for 2-3 word key phrase like in this example.
Exact Match
Means if an audience type in [baby high chair] in the search engine then only the data with the exact key phrase = baby high chair loss will show upon the search engine. This is the most cost efficient match type to use.
Now that you know the importance of keyword matches next thing you need to know is the best way to create ad.
There is only one thing you need to remember that is Relevance.
– Relevant keyword to relevant ad description to relevant landing page.
Eg. If your goal is to drive traffic to a landing page with a keto diet content then you need to manage customers' expectation by making using keywords related to keto diet and include these keywords on your text ads description.
Lastly, always make sure to monitor your keywords regularly especially if you are still testing a product. Always refine the keyword list and remove all those less relevant to your offer. To make money with pay per click can be fun and frustrating at the same time but the moment you find the right keyword for the right offer then you wouldn't have any problem.
==>Learn The Best Way to Start A Stable Online Business<==
Good luck with your Bing ads venture. If you have any questions, feel free to drop you comments below and I will be more than happy to answer your queries.